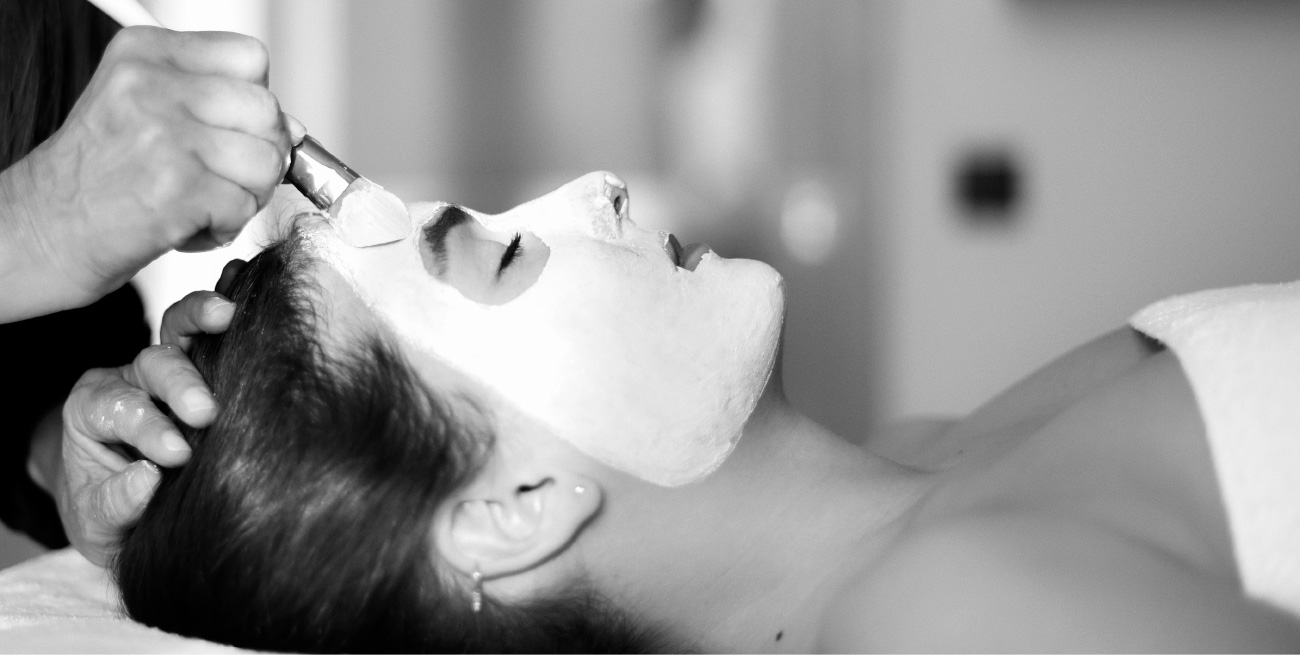 Face
Detox treatment
Detoxifying facial with steam and essential oils, purifying exfoliation, exfoliating and moisturising mask, stimulation of energy points and manual drainage to eliminate toxins.
For a deep cleanse.
Revitalising and nourishing Lodesse treatment
A facial-neck-eyes-neckline treatment in osmosis with the essential needs of the skin. Lodesse products act by biomimicry and give your skin back the components which it loses with age, stress, daily damage, hormonal changes, climate, etc. In total osmosis with your skin, they are recognised and absorbed. Your body obtains what it needs for lasting results in terms of nutrition and hydration.
Rebalancing Chinese treatment
An energetic balance diagnosis is established before proceeding to your facial treatment. This takes place in two stages: a phase of care using acupressure and a treatment stage using cosmetics with organic plant active ingredients adapted to your skin.
Organic waxing
Half-legs, basic bikini, underarms 39 €
Full legs, basic bikini, underarms 49 €
Half legs 19 €
Thighs 23 €
Full legs 29 €
Full legs Men 40 €
Bikini line 15 €
Brazilian 20 €
Hollywood 25 € (5 € extra for buttocks)
Underarms 15 €
Full arms 18 €
Full arms men 25 €
Half arms 14 €
Eyebrow line 18 € touch up 10 €
Upper lip 10 €
Sides of face and chin 20 €
Chest men 30 €
Back men 35 €
Hanakasumi exfoliation
This treatment takes you on a sensory journey with cherry blossom and rice powder.
To start with, Japanese exfoliating towels are used to clean the surface of your skin. Then, a body massage using hot Shea butter brings you a deep sense of relaxation, butter modeling and foot reflexology. This refined treatment will bring you a deep relaxation.
Himalayan salt exfoliation
Exfoliation of the body with salts. This treatment promotes the detoxification and oxygenation of the body.
Anti-cellulite detox massage
30 min 50 € – 50 min 80 €
Course of 8 sessions 640 € – 1 session free
A massage based on palpation, rolling massage and kneading. Ideal to melt cellulite and fade the orange peel look! A detoxification of the organs by a stomach massage optimises the effect over time. Ideal as a course of treatment.
Lymphatic drainage
This drainage improves digestion, lymphatic and venous circulation, reduces the sensation of heavy legs, decreases water retention by manual detoxification on the lymphatic pathways.
Slimming, the Asian way
A treatment composed of different techniques to initiate weight loss whilst respecting the body.
Chinese energy assessment to determine energy imbalances, Tui Na, aromatherapy,
diet advice in accordance with your morphotype, Himalayan salts exfoliation for drainage, algae wrap to speed elimination.
At the end of the treatment, we use a suction cup on your skin to break up the cellulite and to stimulate blood circulation, which boosts microcirculation in the areas where toxins are accumulated. After three sessions the skin is more supple and toned.