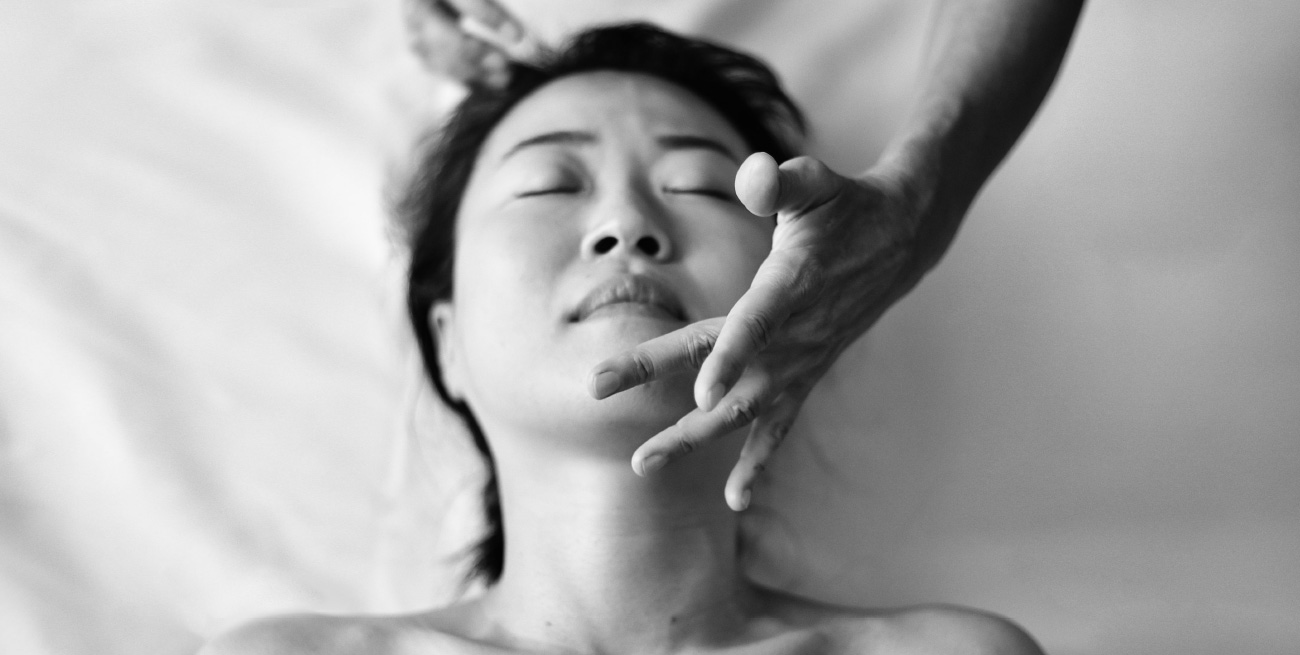 Natural anti-aging treatments
Naoki & Valérie
Spiritual Beauty®
"if beauty is a flower, health is its roots"
We have created a global aging well method
which is based on the Japanese principle that ultimate beauty comes from
the balance between physical, emotional and spiritual health.
Exterior beauty is a reflection of interior elegance
The word "Anti-aging" carries with it an assumption that we are trying to resist a
fundamentally irreversible process. We prefer the term "Aging well" to "Anti-aging", since it inspires the idea of accepting anddiscovering the beauty in each stage of the aging process.
Spiritual Beauty® is a personalized treatment that corresponds to all ages of the
life, which is aimed at both women and men.
How to get old with a positive mental attitude?
Spiritual Beauty® brings you to reconnect with natural rhythms of your interior seasons according to the philosophy of Oriental medicine.
Her approach is global because it takes your health into consideration energy and your skin, "the flower and the root" according to the Japonai precept
Naoki
&

Valérie

Spiritual Beauty®
About our sessions
All our sessions start with a balancing of your energy which allows the treatment to proceed smoothly.
For the rest of your session, you can choose the complete two-hour course, which is a combination of Massage plus Acupuncture & Rolfing®, or you can select a one-hour session of either massage or Acupuncture & Rolfing®.
All of our treatments firm your skin, plump up your cheekbones, slim down your facial volume and leave your face more luminous and toned. This can be the spark which ignites your Spiritual Beauty from within. The type and frequency of the sessions is determined with you according to your needs.We also encourage our clients to supplement their sessions with us with ongoing self-care treatments
at home. Depending on your individual preferences and requirements, these can include energy exercises, facial workouts and the use of the original home-use Spiritual Beauty kits we offer for sale, made up of Jade rolls, Facial cupping, Ridoki and Gua sha. With these tools and techniques, you can bring a simple but effective self-care routine back home with you to build on the progress you have made in your session.
Routine SB® 45mn 75€
Treatments Spiritual Beauty®
Japanese facial massage / Rolfing ® / Face acupuncture
60 min 80 €  90mn 130€ 120mn 180€
Glow, a smooth complexion, smoothed lines, redrawn volumes, a massage that feels good at any age when you need a kick of immediate radiance. 
* Different codified stages, identical to a tea ceremony, break down the massage * Oshibori, hot towels soaked in floral water of Rose, Jasmine, Helichrysum … at the start of treatment, begin relaxation * Very distant from aesthetic massage as we know, it is the hand that is queen, it kneads, stimulates, drains fluidly, slowly, deep, superficial. The rhythms vary and adapt to each face * Ridoki, gua sha, jade roll and facial suction cups are used as needed for your skin.
After an hour of massage your skin is firmed, your cheekbones plump and plumped up. The volumes are redrawn and your face
gained in tone and luminosity.

Acupuncture&Rolfing® 45mn 75€
Practiced by Valérie and Naoki, graduates in Japanese acupuncture. Japanese acupuncture has developed its own style including techniquesare gentle and painless and are ideal for beauty. This technique acts on different aspects:
The fibroblast layer is stimulated with ultra fine needles which activate the synthesis of collagen and elastin fibers.
These Japanese mini needles, the thinnest in the world, are positioned gently on the energetic points of the face and the areas of muscle relaxation through the fasciae.
Acupuncture produces an electromagnetic signal in the tissues that induce a cellular response which provides a luminous and fresh complexion.
There is no beauty without health and well-being…
Rolfing® is a manual work on the fascias of the face. The fascias surround the muscles like an envelope and are in muscles, bones and organs. The body is malleable through the tissues connected to each other by the fascias.
This treatment allows a deep relaxation by mobilization of the skull and bones of the face, very gently. Fluids are drained thus the energy circulation is revived. Tensions ease in depths, so your face is relaxed.
Testimonial
Excellent massage and facial. I also tested two acupuncture sessions, the effects of which impressed me.Valérie is very competent. I whole-heartedly recommend.
Testimonial
It's the best anti ageing massage that I could have tested! Valerie has an exceptional hand and loves her job, she is curious and constantly improving. A must if you are in the area.